I bet most of us still do not have the idea of rising internet threats nowadays. It seems irony, as everyone goes online and relying their business to the internet, they still tend to be the victim, and become part of the darkside of the internet without them knowing.
One scenario that we might think about, my computer have been infected with virus, but I still can send my email as usual. So, whats the deal? Well, there's a lot more about the virus that you dont know. We'll just discussed about 2 issues here, banking trojan like zeus, and also botnet.
Zeus trojan
Zeus trojan is a banking centric trojan, where it steals banking information by keylogging. There quite a number of infection nowadays, and thousands of variants. Zeus package were sold for anyone to run the botnet. The package comes with the virus builder, that were custom made for your configurations. So, your banking information might not be received by one person. Anyone could steal your banking information. The data will be submitted to Command and Control (CnC) server, specified by the creator.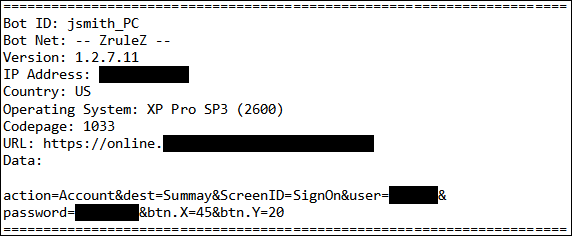 Picture from http://www.secureworks.com/research/threats/zeus/?threat=zeus, showing what kind information being stealed
Continue reading →